Conservationist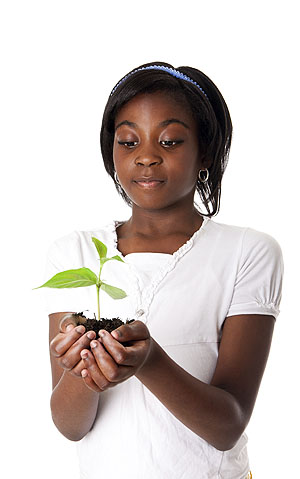 Do you enjoy science class and getting outside to explore the environment around you? If so, this career may be for you! Conservationists work to save things in nature by managing the overall quality of land and water in parks, rangelands, and forests. For example, some work to protect plants and wild animals while others focus on deserts and wetlands. Some conservationists work to make sure that we don't run out of clean soil for farming.

Conservationists typically work outdoors but also spend time in offices and laboratories. Some of the work may be physically demanding as they may be required to hike long distances in remote areas during all kinds of weather. Conservationists need to enjoy detailed work and have strong decision making skills in order to evaluate field tests and use their expertise to determine if the findings are likely to impact the environment.

If you are interested in this career, you'll need a bachelor's degree (4 years) in forestry, biology, ecology or environmental science. Having a background in geographic information system (GIS) technology and other computer modeling programs is often required.

Find Out More:

Get Outdoors – Would you like to explore the outdoors with your friends and family? Click the link below to access the Discover the Forest website. This website is sponsored by the United States Forest Service and other non-profit organizations.

Here you can find nearby forests and parks by navigating to the "Where to Go" area of the website and entering your Zip Code in the box to the left of the map!  Be sure to visit the "What to Do" area to access fun activities and even "Take a Virtual Tour" of a National Forest! You can also listen to "Animal Sounds" and study "Animal Tracks", all online!
Learn about Groundwater – Millions of people drink water every day that comes from the ground. And most of the crops grown in the United States are irrigated with ground water. Because groundwater is so important, it is monitored very closely by Conservationists. Click the link below to read groundwater articles and access related games and activities.
To view a fun cartoon about the Story of Groundwater, see the web page below. The animation may take a minute or two to load, but it is worth the wait!
Learn about the Forest – Explore the Virginia Cooperative Extension 4-H Virtual Forest website. Here you'll learn all about trees and how they create food from sunlight. You'll also learn about the impact that humans have on the environment.
Learn about Beach Conservation – The United States Environmental Protection Agency's (EPA) Beach Kids website includes many free games and materials about beach pollution and safety. 
Learn about Estuaries – Estuaries are places where rivers flow into the ocean. Lots of fish, birds and other wildlife make this area their home.  Click the link below to access the Exploring Estuaries website developed by the United States EPA. Here you can learn more about these special areas and access related games and activities.