Hospitality Designer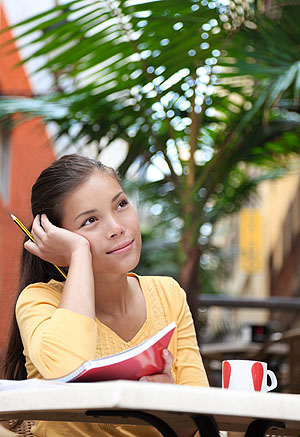 Think about the last time you ate dinner in a restaurant. When you walked in, what colors did you see? How were the tables and chairs arranged? What textures were used on the walls? Was it brick or stone? All these details were specifically chosen by someone so that you would enjoy your visit and want to return! There are a lot of decisions to be made before a new restaurant, hotel, cruise ship or vacation resort is opened – and a Hospitality Designer is responsible for creating the designs for these spaces!
A Hospitality Designer must be creative to design the look and feel of a space, while also considering the needs of the client. Designers create their sketches by hand and through the use of architectural and design computer programs. They work on teams turn the designs into something real. There are more than 200 hospitality design firms in the United States. The biggest firms each employ hundreds of designers, while smaller firms may employ fewer than 10.
Working as a Hospitality Designer usually requires a minimum of a bachelor's degree (4 years) in Interior Design or Architecture. Many firms require that designers be a registered architect or designated as a Professional Interior Designer through the International Interior Design Association (IIDA).
Passing the National Council for Interior Design Qualification (NCIDQ) examination is often required. Green design is a relatively new trend in Hospitality Design. Designers interested in creating environmentally friendly spaces study for the Leadership in Energy and Environmental Design (LEED) examination.
Find Out More:
Get Inspired – The Hospitality Design magazine website provide news, articles and photographs of hospitality design projects from around the world.